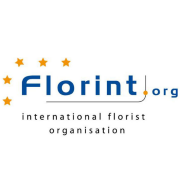 09 Apr 2016
19:45-20:00
Auditorium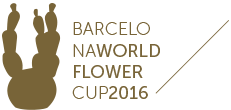 Barcelona World Flower Cup Award Ceremony
The Barcelona World Flower Cup is an international online floral design contest aimed at students and professionals in the florist sector, and awarded in order to recognize excellence in Floral Art. The contest is currently in its third year, and is organized by Escola d'Art Floral de Catalunya (Barcelona, Spain).
As the competition takes place fully online, the evaluation is based on photographs of the competitors' floral arrangements, which this year are a bridal hand bouquet and a floral object. The winner of the Cup will be announced on stage during the final evening of the Europa Cup 2016.
Judging is in the hands of a panel of internationally renowned professionals: Daniel Santamaria (creative director Escola d'Art Floral de Catalunya), Siv Engen Heimdal (accredited international floral design assessor, representing FLORNET), two representatives of Florint: Jaap Ensink and Varpu Suontaka, and famous Belgian designer Tomas de Bruyne. Special guest of honor on this occasion is former Florint Director Toine Zwitserlood, as observer of the contest.
For more information see the official Barcelona World Flower Cup website.