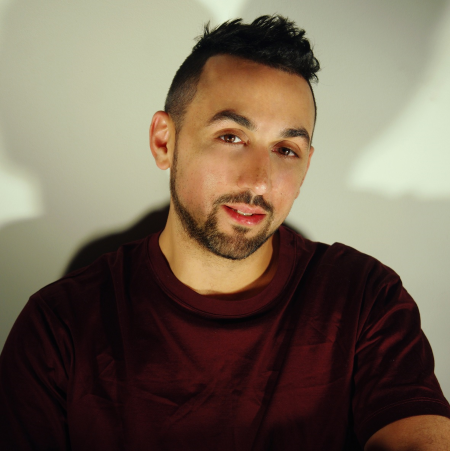 Biography
I was born and raised in Moldavia, the country with sunny days and excellent climate. Its nature,
its fertile lands, orchards and meadows, full of blossoming flowers, were the reason I chose the ways of
the floral designer. 17 years ago, I met my first teacher, who was a real professional in floral design, Stephan Karr. For two years I worked as his assistant. I learned the main basics and technics of professional floristry.
The second, and the most significant period of my professional evolution, begun with the departure to Milano, where I studied floral design by the most prominent European designers for eight years. During that period, I learned to understand the whole multitude of the flower world and grasp and absorb Italian culture – one of the most important cultures of European civilization.
Now my professional life came to the third stage – having received an invitation to become an Art Director for a luxury flower boutique in Baku, I moved to Azerbaijan. My talent was fully opened here and sparkles brighter than ever before, while I absorbed the bright colors of Asia and delicate colors of Europe.
Nowadays, three boutiques work under my leadership. Each one is a unique art object, created under my personal control, and at the same time, they are united by my recognizable style: a balanced combination of emotion and reason, East and West, tradition and innovation!
1993-1999 helped parents, who had a small wholesale floral business
1999-2002 worked as an apprentice at flower market in Chisinau at the Kara Stepan.
2002-2007 moved to Milan, where I worked as a florist in different places.
2007-2009 moved to St. Petersburg, where I worked as a freelance florist (Weddings in
Moscow, St. Petersburg, Tuscany, Monaco, Lago di Como)
2009-2012 returned to Milan, where I worked in various floral shops.
2012-Present: Art Director of Lilac Flower Boutique, Baku, Azerbaijan
All session by Dmitry Turcan