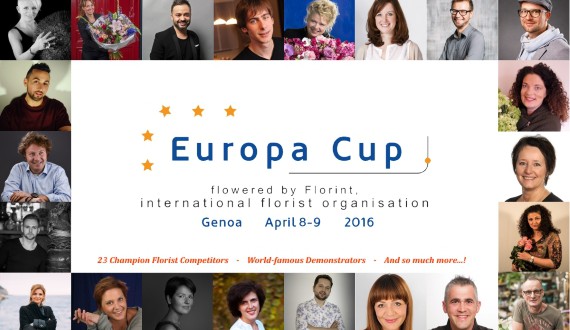 The Europa Cup 2016 Brochure
The official Europa Cup 2016 brochure is now available, and will tell you all you need to know about this year's premier floral design event…
Click here to download it now!
And we do not use the term premier loosely..! The Europa Cup will push 23 of Europe's most talented floral arrangers to the limits of their abilities. On top of that, there will be expert demonstrations by brilliant florists such as Alex Choi (Interflora World Champion), Natalia Zizko (European Florist Champion), Gregor Lersch and various other masters…
In other words, a line-up of the greatest floral design talent you are likely to ever encounter is waiting for you in Italy: do not miss out!
Please note:
All the Europa Cup ticket packages are at a phenomenal discount during pre-sale! We highly recommend booking now, as prices will be up to 50% higher at the door in Genoa…